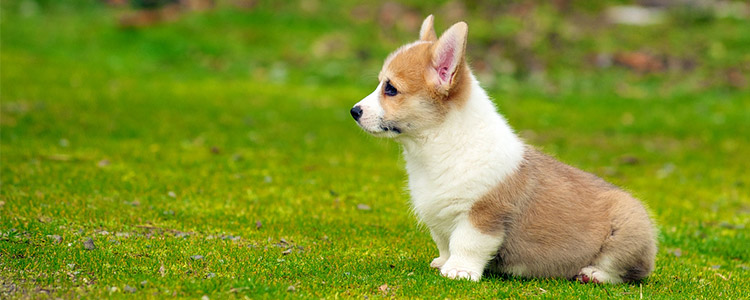 Your new little bundle has arrived, bringing with him all the excitement that a puppy inevitably brings. However, in addition to the cuddles and attention, your young pet will be relying on you to give him the best start when it comes to feeding. Good nutrition is paramount at any stage in your dog's life but puppies have different nutritional requirements to adult dogs. A high quality food that is correctly balanced is therefore essential.
What are their specific needs?
Puppies grow at the impressive rate of 20 times faster than adult dogs and require regular feeding. However, large meals won't do – puppies need to be fed small quantities to avoid overwhelming their immature digestive system. Their diet requires ingredients that are higher in calories, contain highly-digestible protein (for healthy tissue and organ development) and key nutrients. Essential minerals such as calcium, phosphorous, magnesium, zinc and iron, as well as vitamin D help build strong bones and teeth. Unless advised to do so by your vet, you should not give your puppy any additional supplements.
Bite-sized kibbles are ideal for a smaller mouth and are easier to chew. Here at Little Chompers, we provide a tasty range of specially formulated foods, created for your puppy's specific needs. For example, our Super Premium Chicken and Rice Puppy Food is made with Grade A fresh chicken, offering the highest quality protein available. It also includes Glucosamine, Chondroitin and MSM joint supplements to help safe joint development, all essential ingredients for a growing dog.
When is my puppy no longer a puppy?
Of course, before you know it, your dog will grow into a full-sized adult. The point at which this occurs depends on the breed but it will be at between 9 and 24 months. A large or giant breed will take longer to mature, but any breed is deemed to have reached adulthood when they have full skeletal maturity.
At this stage, you will need to begin thinking about changing your dog's diet to adult food. Avoid changing their diet suddenly, unless advised by your vet. Instead, do it gradually over a period of time. We offer a comprehensive range of foods for adult dogs and all of them are free from the common causes of food allergies such as wheat gluten, cereals, artificial preservatives and colours. Remember that at any stage of your dog's development, and as part of his feeding regime, fresh water should always be made available.
Social Share